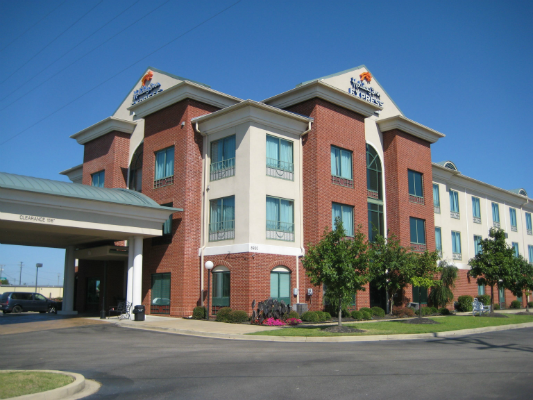 Professional Style and Expertise
We're the top-performing team you're looking for with solid expertise in hotel sales. Turn to us with confidence for precision marketing of you property.
hotel valuation
Smith Dean Burgett utilizes the 3 most common approaches to valuing hotel assets. We us the same valuation techniques that hotel appraisers and hotel lenders rely upon. The income approach, sales comparison and Gross Income Multiplier (GIM). Our firm accurately values hotel assets to make a strong record of performance by matching opportunities in an ever changing industry with the needs of investors and sellers.
consulting experience
PROPERTY ANALYSIS AND EVALUATION ~ An important aspect of our brokerage service is advising our clients regarding property investments and market conditions. Our property analysis includes the evaluation of the physical plant, a breakdown of the existing franchise and capital improvements required. Our recommendations may include a change in the hotel management, the complete renovation of a property, the sale of the assets or a change in the franchise. Our knowledge of all facets of hotel operations affords us a competitive advantage when we provide brokerage and advisory services.
sales approach
MULTIPLE STEP SALES APPROACH ~ We have been able to reduce the marketing time of hotel properties as a result of our strategic marketing effort. This "multiple step sales approach" concentrates our efforts on those qualified Buyers with the acquistion criteria similar to the offering. We initiate the marketing with a thorough review of each hotel that allows us to create our marketing and due diligence packages. This approach minimizes the disruption to the property's on-going operations and maintains the maximum degree of confidentiality.
SELLING AT FUTURE VALUE ~ We will focus our sales effort on the Buyers who will pay for the future value in today's market. We will achieve this result by creating a great deal of interest in the properties from multiple Buyers, thus creating a competitive bidding process, thereby driving the price to the highest level.
APPROPRIATE PROPERTY EXPOSURE ~ Our marketing plan focuses on obtaining the appropriate exposure for our clients properties. We identify the most likely buyers at the beginning of the marketing process by cross-referencing the hotel's characteristics with out database of buyers. Our brokerage successes have proven that we can effect property sales in a timely manner.
client base
EXTENSIVE CLIENT BASE ~ Our client base ranges from individual hotel operators to international hotel companies and institutional investors. Our company takes great pride in the loyalty and commitment that our client have shown us. Many of our clients have utilized our services for more than 25 years. Customers satisfaction is our driving force.
EXTENSIVE INTERNAL AND EXTERNAL DATABASE ~ Smith Dean Burgett maintains a comprehensive database of more than 10,000 qualified buyers and exposes each listing to a multitude of prospective purchasers. The firm produces multiple offers for properties and since there can be only one successful bidder, many qualified buyers remain interested in acquiring hotels. Smith Dean Burgett's comprehensive database of buyers ranging from local and regional, to a national customer base with varying purchasing criteria, provides our company the ability to facilitate sales within a reasonable time frame.